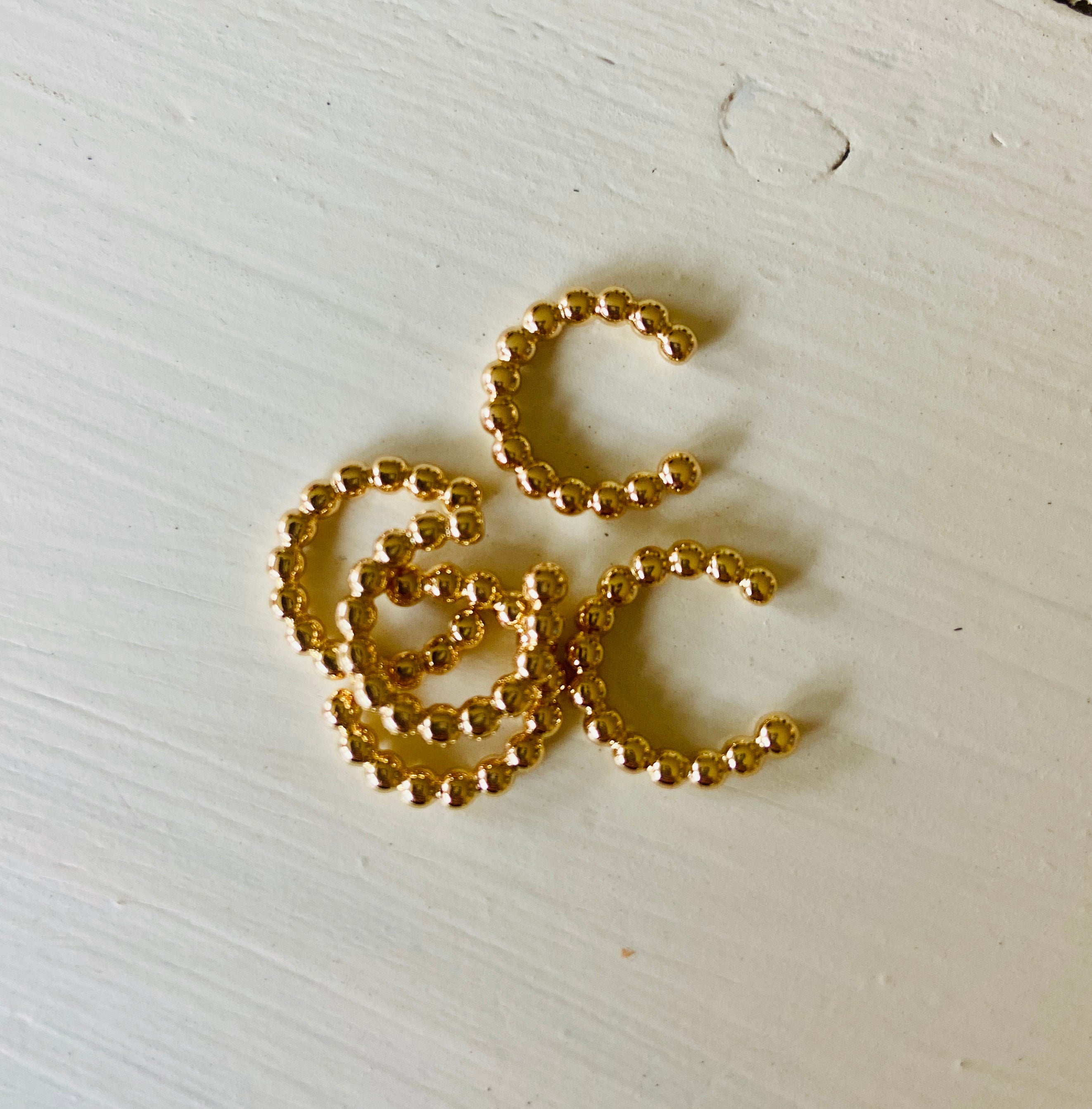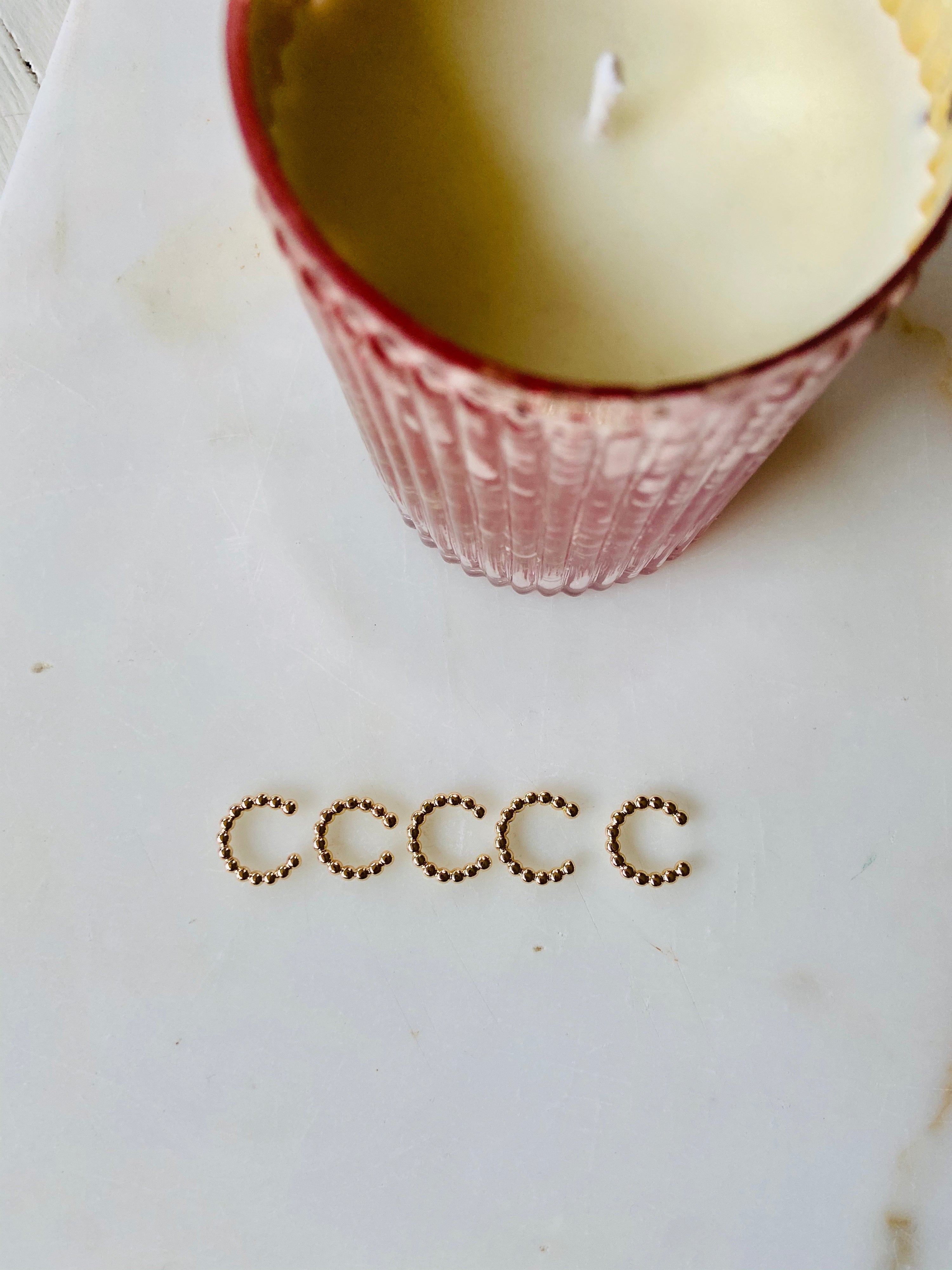 Look familiar? That's because this is the perfect match to our Social Bracelet! Go ahead and get yourself a matching piece to compliment your beaded bracelets!

This minimalist huggie ear cuff is very versatile - can be worn day or night. The dainty ear cuff is made to be worn WITHOUT a piercing. It is crafted from 14k gold-fill and made to curve around your ear.

To wear: Insert cuff and slide it from the top of your ear onto the middle of the ear, then twist inward to attach, then upward to secure it for a perfect fit! Do not pull or pry open the cuff as it may snap. You may squeeze it gently to fit it around the ear. The cuff should not be tight around the ear. 
22MM
14k gold-fill
No piercing necessary
Sold as singles