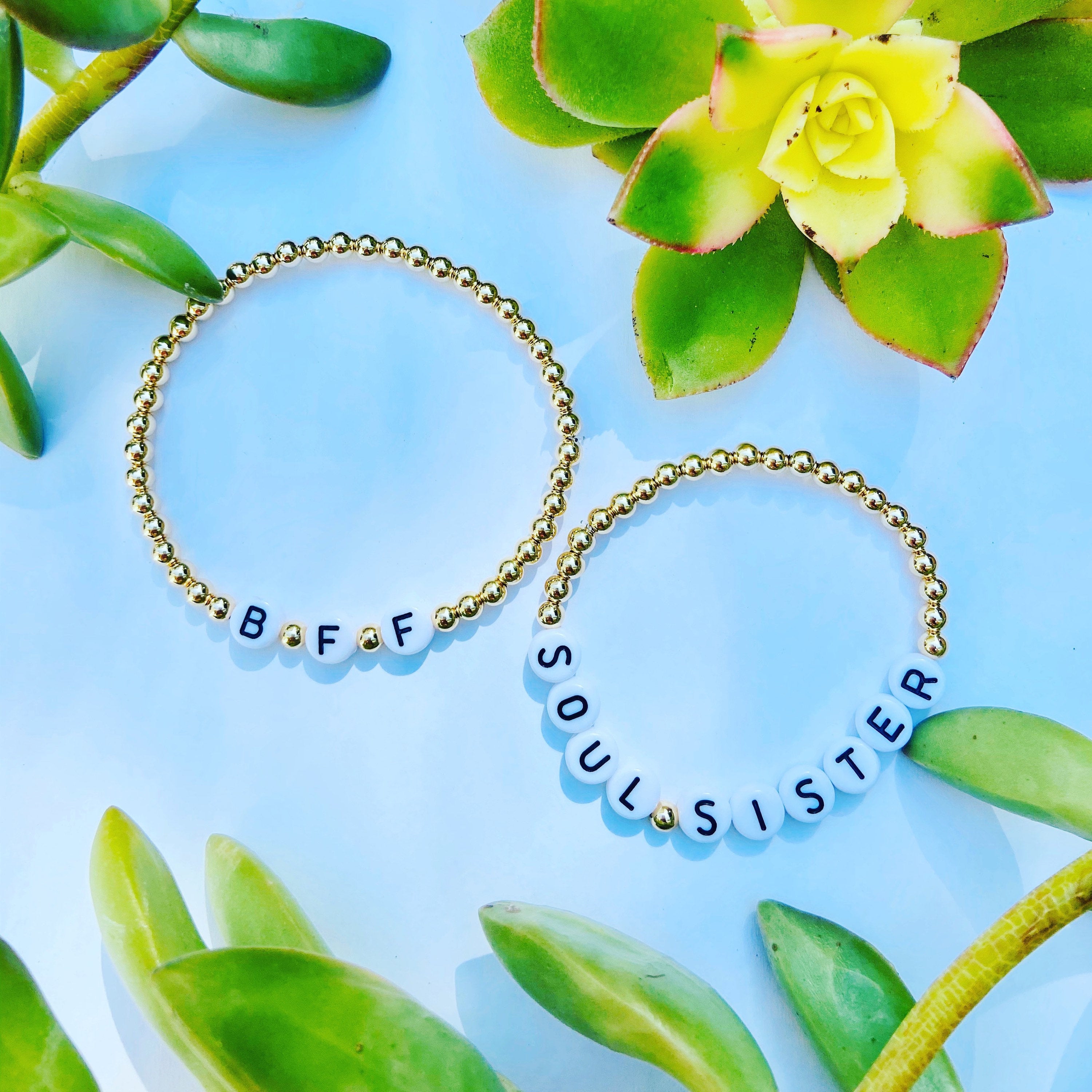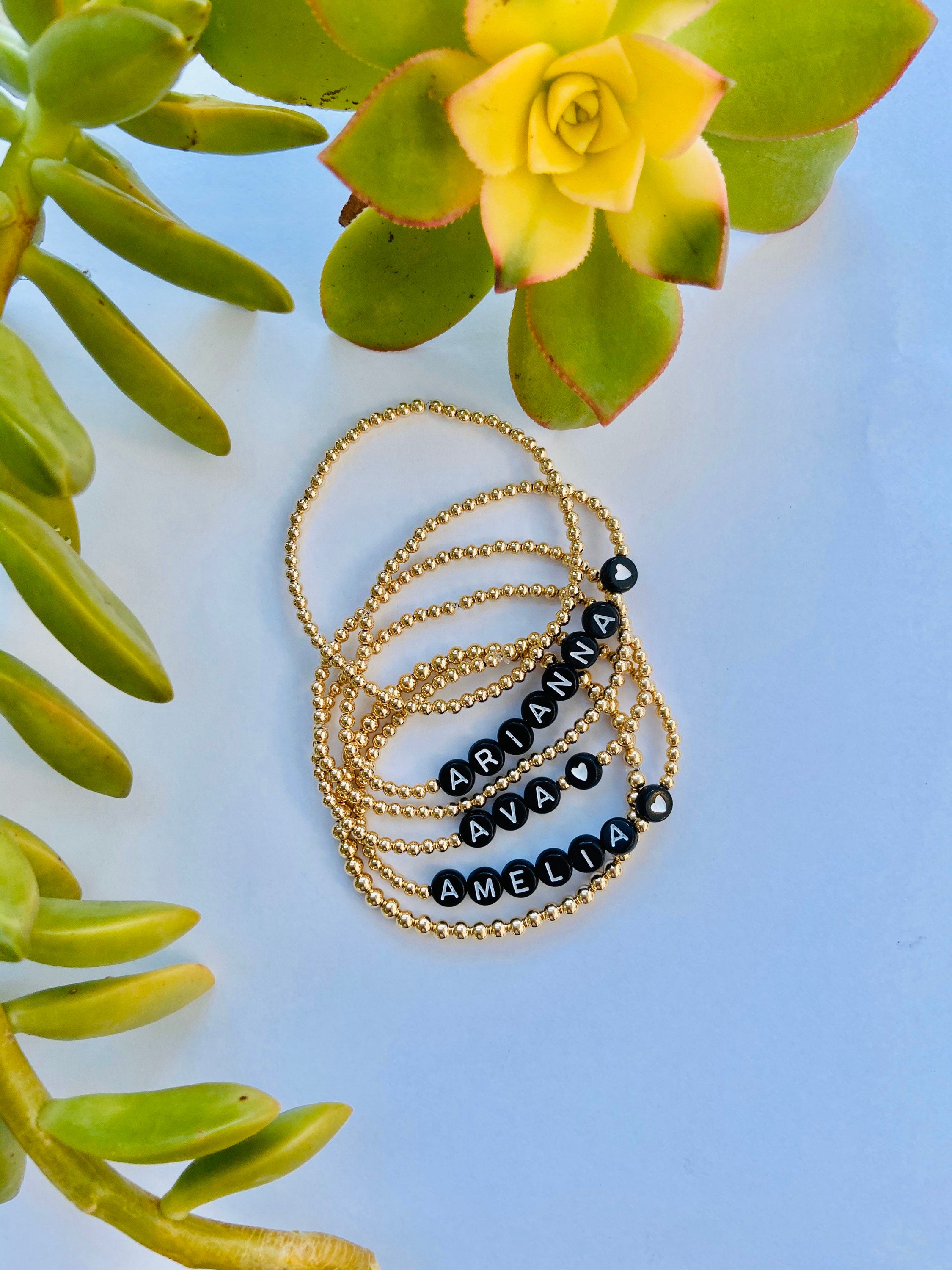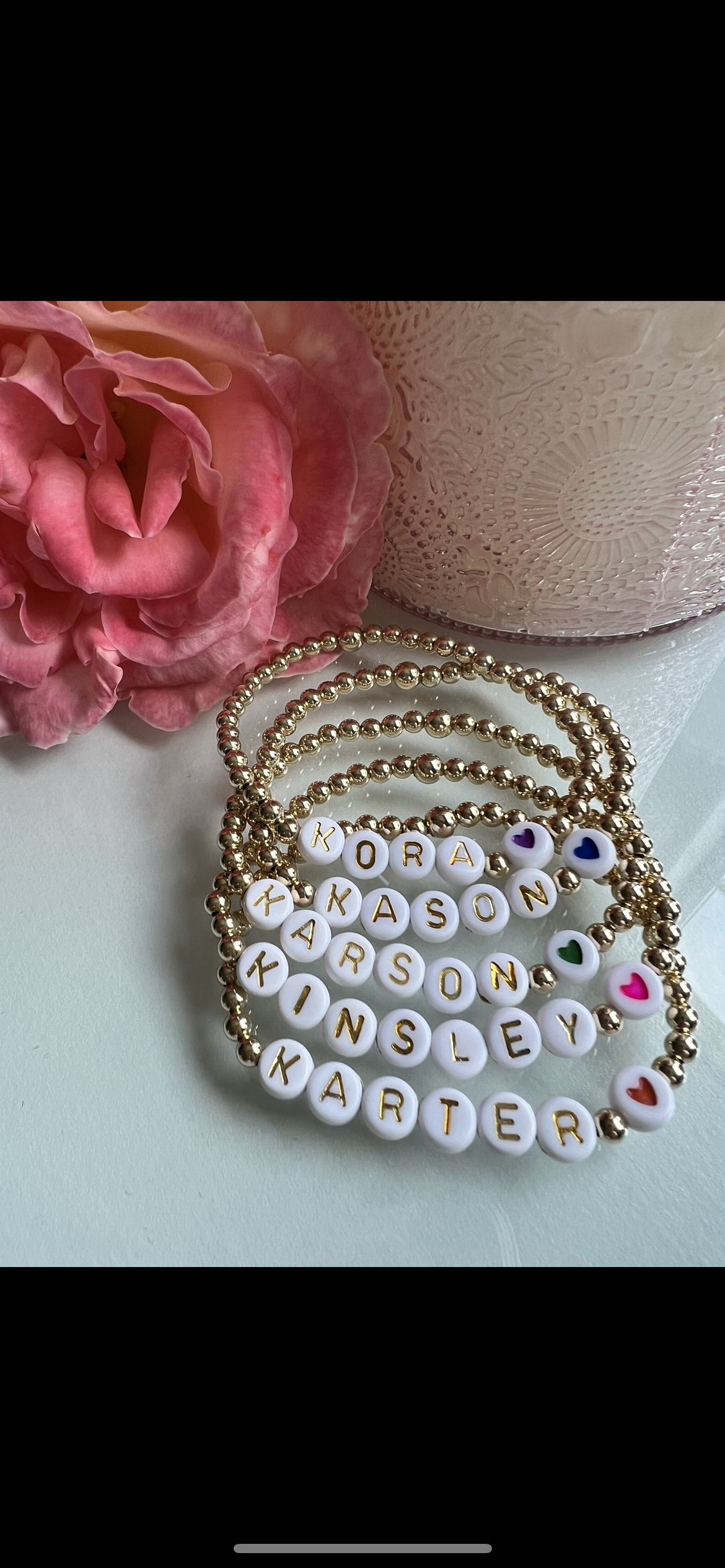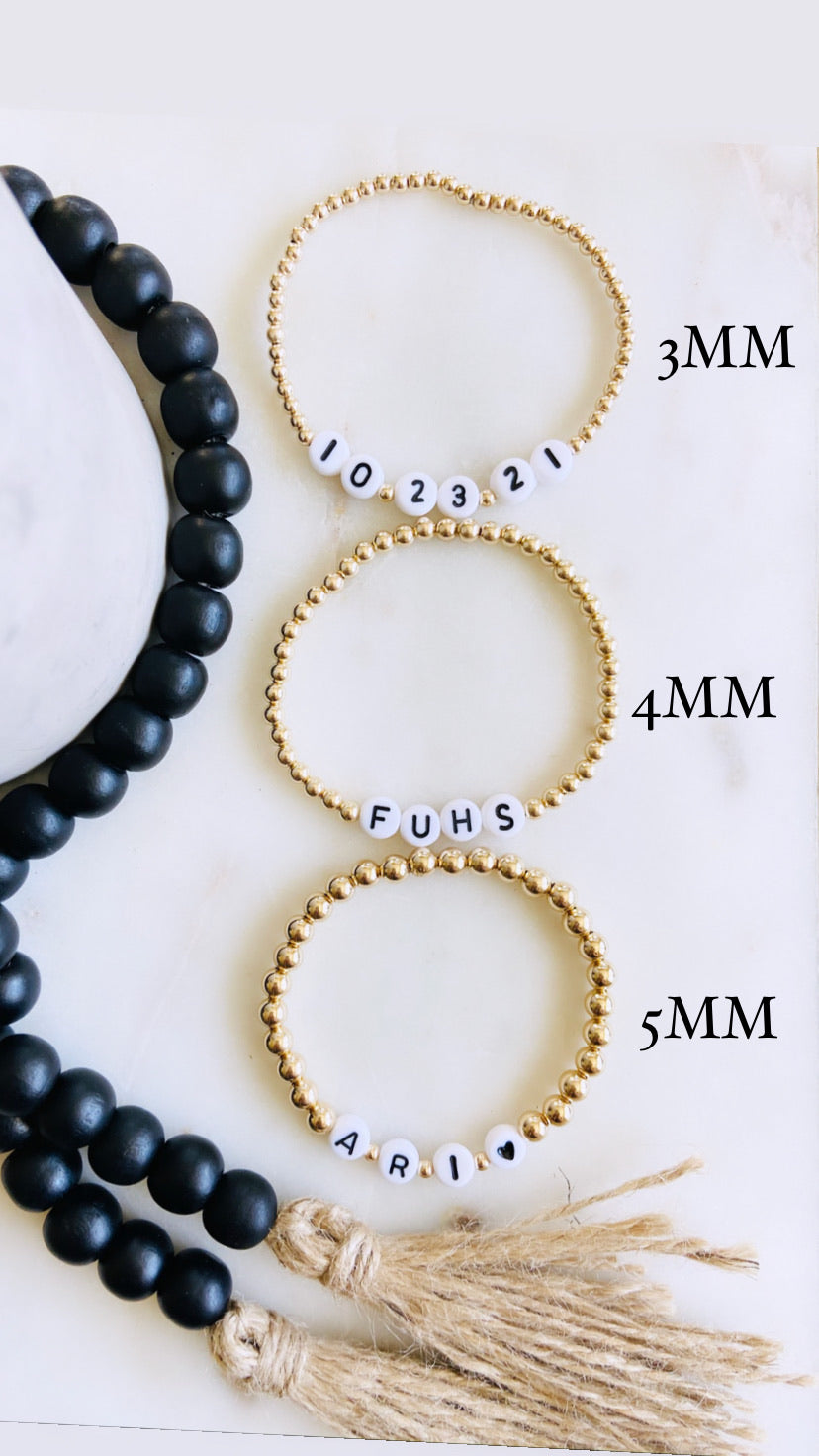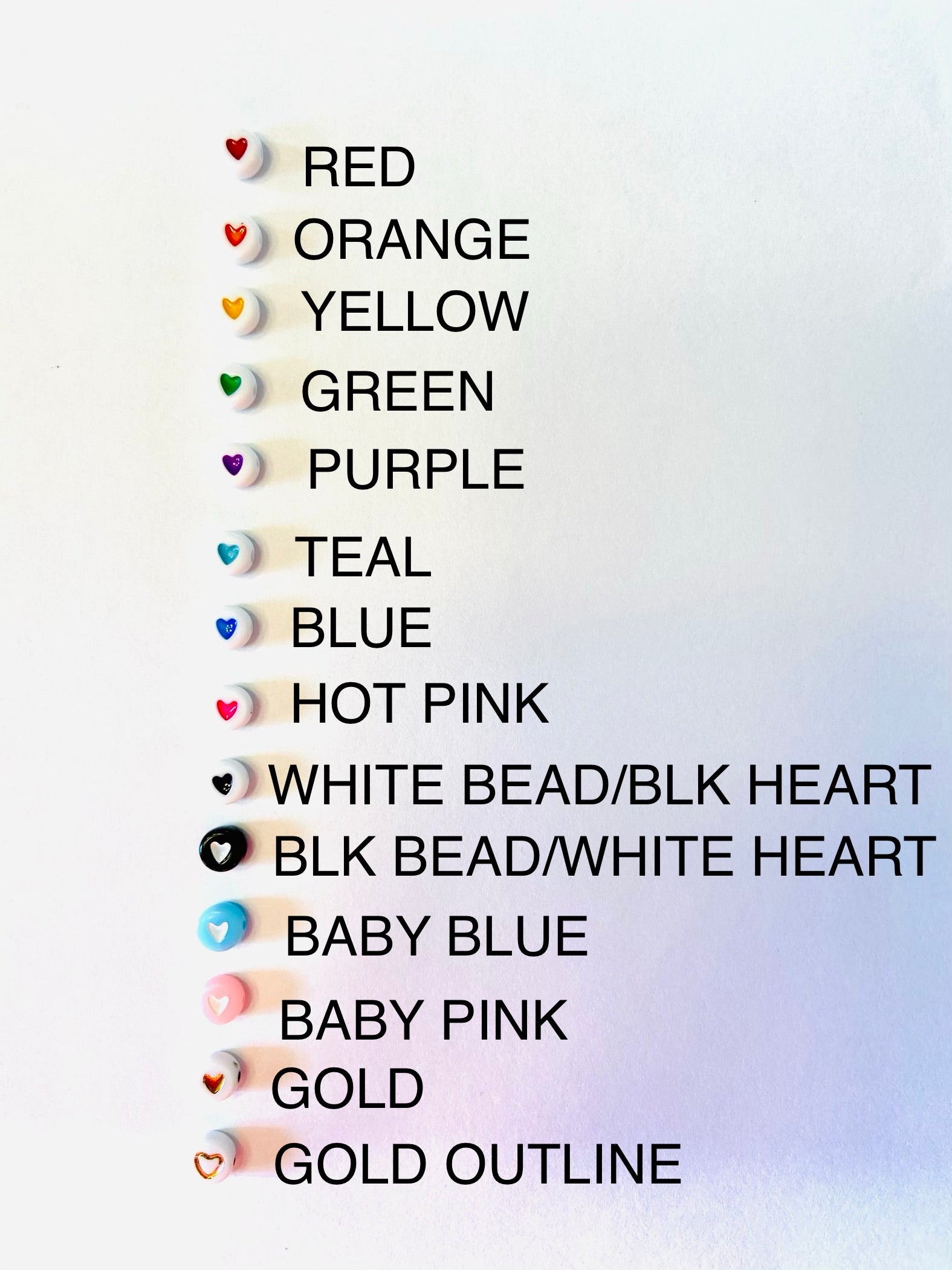 PLEASE READ BEFORE ORDERING:
For every bracelet(s) ordered, please indicate:
Bead color (black, white, gold, clear, or rainbow). Black beads=white lettering. White beads= black lettering
Please include word/name you want to appear on bracelet. Make sure to type out the word as you want it to appear. Ex. "THE SOCIAL BEAD" (will include spaces) vs "THESOCIALBEAD" (will not include spaces). Each space will be occupied by a gold bead
 Letters are capitals. Type in a <3 if you'd like heart placement. If you would like a Smiley Face, type in ":)" where you would like it placed. Please type out SYMBOL placement as well. Please type out your heart color in note section...NO EMOJIS as they do not translate in the system. If no note is left, I will choose the color that best suits the design
Can do up to 2-names on each bracelet.
Bracelets are 14k gold-filled beads on stretchy elastic cord with acrylic letter beads.
Please measure wrists accordingly. Resizing is $18 PER bracelet. Please make sure you measure before ordering
 PLEASE SPECIFY IF YOU NEED MORE THAN ONE BAG PER ORDER
**Note: Gold beads are made to shower in, sweat in, and everything in between, however letter beads are subject to fade
ALL SALES FINAL